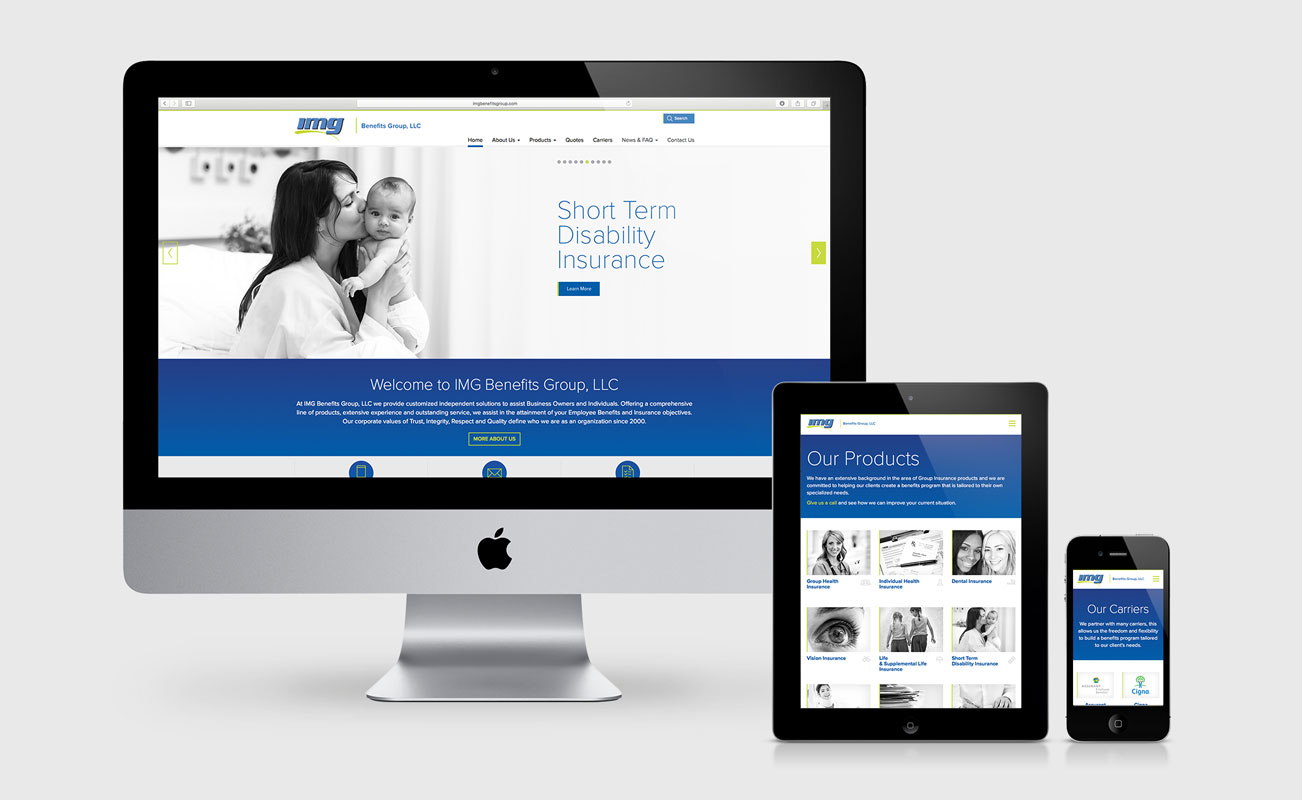 IMG Benefits Group provides customized independent employee benefits solutions to assist business owners and individuals. IMG's team came to Herring with the need to supplement their marketing efforts with a modern and user-friendly website that helps educate and convert new prospects.
User-Friendly
A user-friendly website is accessible, intuitive, and useful. To meet this criteria, we collaborated with IMG to develop content that is direct and easy to digest. This approach was also applied to the site's user interface to make sure its visitors could find information or services they need quickly and easily on all devices.

Our goal with IMG Benefits site was to make its user experience appropriate for all audiences. To achieve this, we delivered a site design that is uncluttered and brings content to the forefront. We kept the design on-brand with IMG's established identity by pairing sophisticated imagery with a custom-designed icon system that helps with navigation and information recognition throughout the site.
Responsive Website Design
To make user experience seamless across various platforms, we designed and built the site to be fully responsive, allowing content to display comfortably across multiple devices. The responsiveness helps to prevent users from abandoning the site before getting to the information they need due to frustration.

Convenient
To further increase the site's usefulness for our client, we built it on the WordPress Content Management System (CMS). WordPress allows IMG's team to have full ownership of the site's content and make edits without needing to know code.
The new imgbenefitsgroup.com has been live since 2015, and both the client and the site's audience have responded positively. One of the company's founding partners expressed her pride in the site, while her clients have been very impressed.