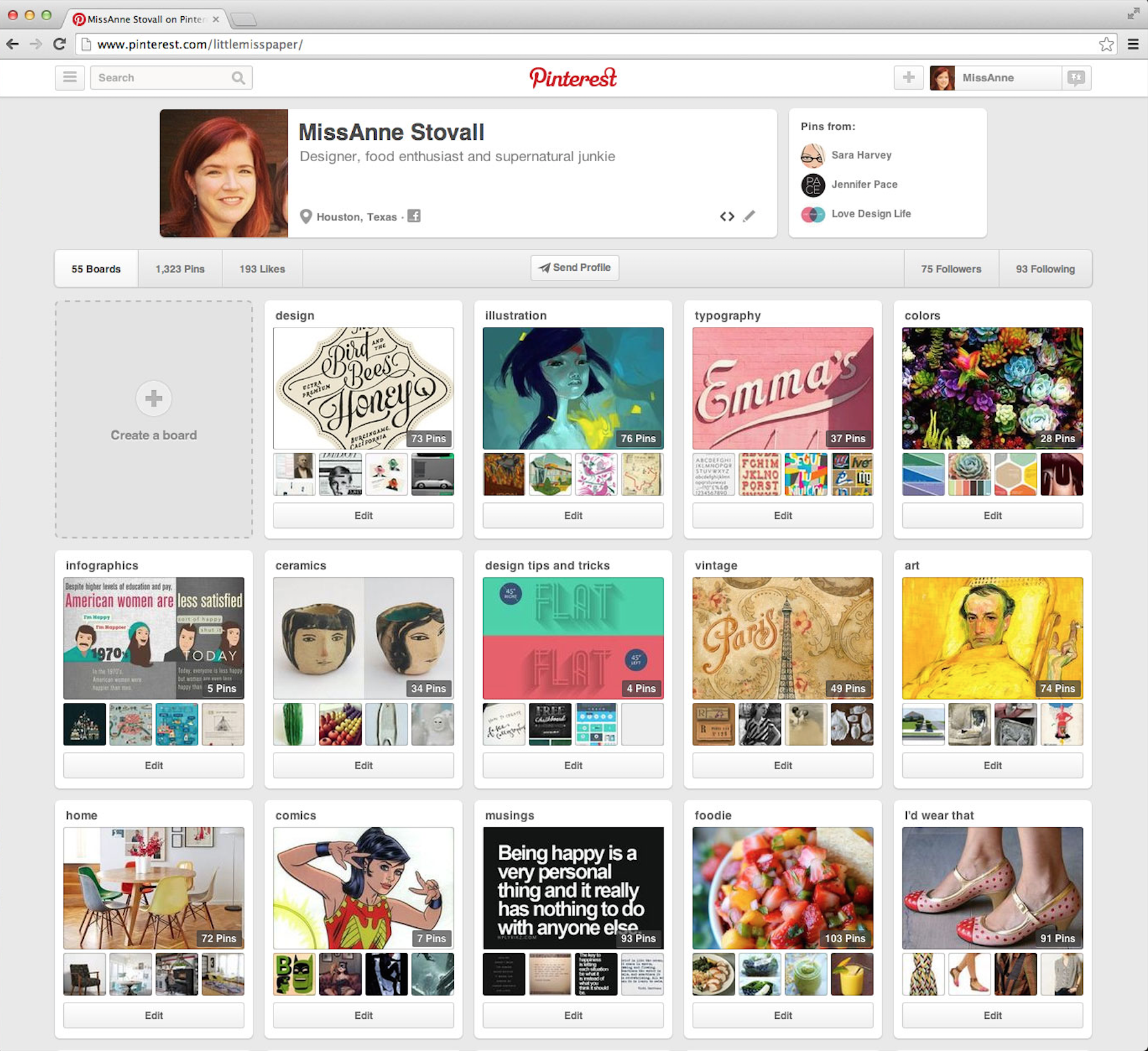 I get some weird looks or comments from people when they find out that I use Pinterest. One popular comment is how it's for recipes only. I think Pinterest deserves a little more respect than what it currently gets. I didn't know much about it when I joined about three years ago. Now I relish the abundant amount of images and content about art, design, attire, food, music and even videos. It's a way of self-expression, collecting the ideas and images that inspire me and pinning them to boards. It's a great resource because the images link back to the original source on the web.
Not that Pinterest needs me to brag for them but it is one of the most heavily used media sites with over 70 million users across the globe. For a company looking to build and grow its online presence, Pinterest is not only a great way to drive traffic to your site but it will also help define your brand in the eyes of your viewers. By pinning your own content – by product or text blog – and having it re-pinned, businesses are not only developing their brand but also generating a higher SEO ranking.
As I've personally experienced, Pinterest can be addictive. But so what? It's a good way to show people what you're passionate about. The thrill is in finding the perfect inspiration that adds to your collection. And if you're a business, that inspiration helps you get noticed.