Challenging Convention
Quest Integrity is a leader in advanced inspection engineering assessment for the unpiggable pipeline industry. Although they were leaders in their field, the company was not perceived as a premium brand with a price point that reflected their true expertise. Additionally, Quest's hard to reproduce logo and collateral created by individuals in the field led to inconsistent messaging and a disjointed brand.
Planning for Success
To align the growing organization and communicate a compelling new promise to customers, Herring conducted interviews with key stakeholders, creating a strategy that would ensure that the new brand messaging was unique, consistent and addressed industry challenges. The new Quest brand launch components included a new microsite that spoke specifically to the new brand and identity, a logo reveal animation and re-imagined stationery and collateral.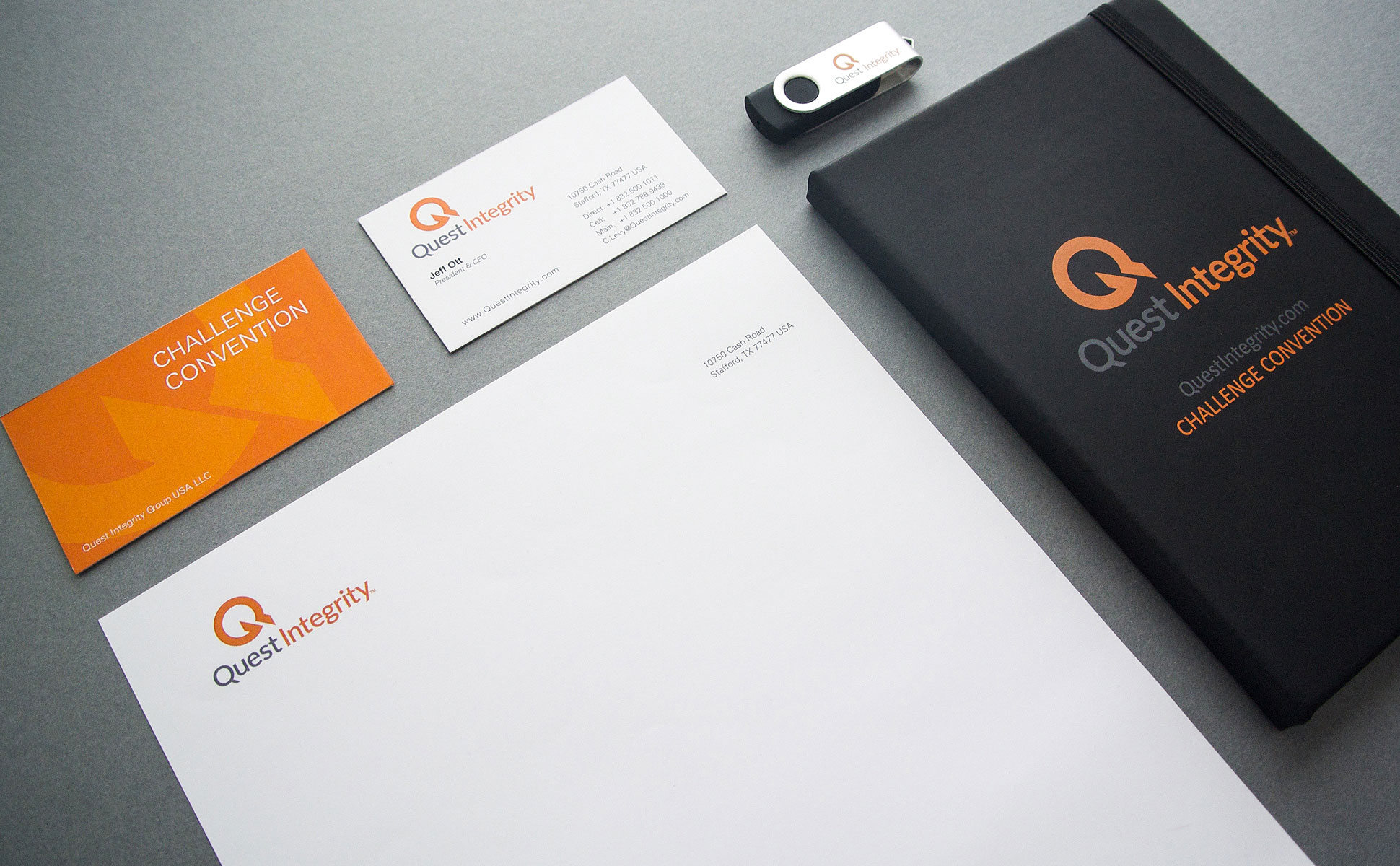 A Unified Voice and High Visual Impact
Quest's new color palette evokes technology, forward thinking and strength. The new brand symbol represents the value pillars of proprietary technology and engineering assessment while being encompassed by the expertise of our people. The logo mark also points to the exact center, representing the precision of our results. And, the new tagline, "Challenge Convention", supports the company's message of innovation and ability to think differently.
A Carefully Orchestrated Effort
Upon launching, the new website and animation were viewed over 1,000 times by customers and prospects. In addition, Quest Integrity employees around the globe participated in launch webinars and celebrated with events, brand books and a gift package for each employee.